Al is the former CEO and President of Knowledgetech Consulting. With more than 40 years of information technology experience, he has worked with leading North American organizations, including over 30 years working for and/or leading major Canadian IT consulting companies. He is recognized by clients and industry front-runners for his leadership and proficiency in corporate strategy, customer relationship management, and IT sales strategies. As a Director and Board Member, Al contributes his expertise and experience to Alianz' corporate sales, growth, and operational strategies.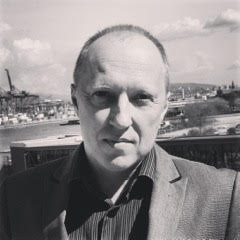 Alexander Dubichev
/ Managing Partner - Delivery
Alex has a Ph.D. in Civil Engineering, and over 25 years of successful research, academia, and technical knowledge. In 2007, Alexander formed Alianz for the purpose of creating an alliance between leading industry talents and enterprise level companies to deliver transformative IT solutions. Since then, Alex has grown Alianz into a high-performing consulting agency with a focus on maintaining strong corporate culture, retaining key talent, and facilitating innovations. Today, Alexander manages business strategy and execution as well as overseeing the Systems Integrations division within.
German Ovadov
/ Practice Lead - Salesforce
German brings a unique combination of business and technology background to Alianz. Through over 15 years of progressive information technology experience in both software development and professional services in ERP and CRM, German has served a wide variety of verticals, including financial services, real estate, ecommerce, mining and others. As a Partner in Alianz, German's current mandate is to build and grow Alianz Salesforce Practice, through active resource development, maintaining relationships with SDFC and other vendors, as well as developing reference architecture and facilitating sales and delivery. Until recently, German has been heading up Alianz Dynamics practice, which was built from ground up his tenure, focusing specifically on Dynamics CRM. Prior to Alianz, German has been engaged with Binary Stream Software, Candlewest Systems, and Encore Business Solutions. Currently, German is very excited about heading up the new Alianz Salesforce Practice, taking Alianz proven delivery practices onto the worldwide leading CRM platform. German is looking to bring an innovative SDFC platform and outstanding technical resources empowered by unique Alianz methodology to solve real business issues. As a UBC Sauder School of Business graduate and a Chartered Professional Accountant, German is passionate about removing barriers to growth and bringing tangible bottom line impact to clients through innovative technology solutions.
Karel ten Hoope
/ Partner - Cloud Managed Solutions
Karel is the former CIO and Executive Vice-President of Knowledgetech Consulting, prior to its acquisition by Alianz. He has over 30 years of information technology experience in North America, including 25 years as an information technology consultant. As the founder of Knowledgetech in 1993, he was a key contributor for the establishment of Knowledgetech's exceptional reputation for driving superior results. Karel is widely recognized for his deep technical knowledge and his ability to concisely explain complex technical concepts to facilitate ease of understanding. As a Director and Board Member, Karel will contribute corporate leadership and support for Alianz' strategic direction.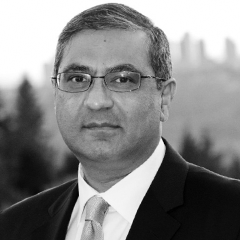 Riaz Rawji
/ Senior Partner
Riaz is a Senior Partner and Board member at Alianz. He has over 30 years of Program and Project delivery expertise. His extensive experience and exceptional record of accomplishments across major IT organizations in senior leadership roles makes him a leader who can deliver large complex projects at both Local and National level. Riaz has been recognized for developing and implementing strategies for streamlining processes and increased productivity. His domain expertise include Banking, Healthcare, Utilities and Real Estate making him an asset to the organization.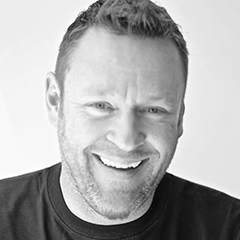 Rob Berg
/ Partner - Creative Solutions
Rob is a Partner at Alianz Development where he is routinely called on to lead strategic meetings with clients in order to architect interactive solutions, establishing the technical requirements for websites, creating UI briefs and design documents, building and leading usability studies, managing teams of designers and programmers for website development, understanding and employing search engine optimization best practices, implementing Google analytics, training clients on utilizing content management systems, illustrating and animating various creative initiatives. Strengths include excellent creative and strategic skills and the ability to articulate them to stakeholders and contractors. Rob works well as part of the team or leading the team and always maintains the highest level of professionalism when it comes to creative execution and deliverables.